Activities during last six months:
Finalizing The Online Training Modules:
After uploading the whole training contents in both technical and transversal fields to the platform which has been done by KIT, the revising and finalizing process has been started by ILI. During the finalizing process the partners can check their content's preveiw and keep informed about the quality of  movies and pictures uploaded to the platform.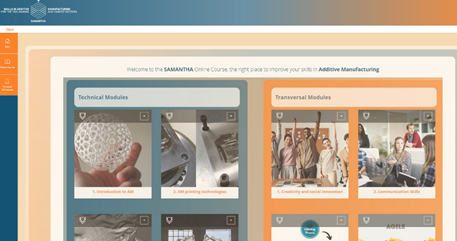 IO3/A4.3. Evaluation & IO4.Guidelines for mentors
During the September, according to the main topics discussed in monthly meting concerning IO3/A4 which was about the pilot test with students and IO4, preparing the guidelines for mentors, CEIPES, as leader of IO3/A4.3, tried to prepare the evaluation questionaires for both students and teachers groups and asked the other partners for developing by giving their feedback. Along with this activity related to IO3, ILI as leader of IO4, guidelines for mentors, provided this document and shared with the other partners for developing the parts of it included some information concerned with the contents and the materials would be needed for the pilot test related to IO4/A2,Transfer of knowledge from seniors to juniors.
5th Transnational project meeting by CEIPES
The other activity was the fifth transnational project meeting which has been done by CEIPES as it's leader. It was planned during the September for two days, 8th and 9th of October in Palermo. CEIPES supported all the partners by sending the infopack and Agenda.
During this TPM, the first important topic was around ILI's last activities related to finalizing the platform and asking partners for sending some short explanations for introducing each modules and units. The second one, CENTROCOT, as learder of IO4/A2, showed the partners their strategies for pilot test and proposed them the structure of seniors interveiwing's necessary information which should be collected. It was supposed to introducing 4 seniors, two per each sector ( toolmaking and habitat), and country.
At the last part of session, the next TPM's date planned in Slovenia was specified for 5th and 6th of April.
Pilot test, IO3/A4 and IO4/A2
All partners were getting involved in pilot test planning, IO4/A2 along with IO3/A4 and finding, interviewing and introducing the senior experts.
5th Newsletter has been provided.